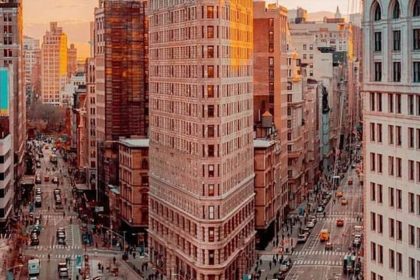 You think you know New York City like the back of your hand? The famous Fifth Avenue is known worldwide. Any New Yorker worth their salt can name the Avenues: Lexington, Park and Madison all running parallel between Third and Fifth. But have you ever heard of Fourth Avenue?
The elusive Fourth is located in Greenwich Village yet chances are you would have difficulty locating it on a map. It holds the title for being the shortest numbered avenue in all of Manhattan. Fourth Avenue runs from 8th Street/Astor Place to 14th Street/Union Square. Similar to Broadway, Fourth Avenue lays diagonally to the grid system granting the block's residents plenty of sunlight and a unique perspective of the cityscape.
Fourth Avenue has been a hub of information technologies since the 1890s. A cluster of forty-eight bookstores – selling literature new and used – lined Fourth Avenue until the 1960s earning it the moniker Book Row. The renowned Strand Bookstore established in 1927 still remains as a final vestige of this bygone era.
As information technologies shifted from analog to digital, Book Row metamorphosed into its modern day equivalent Silicon Alley. At the tail-end of the 1990s during the tech boom, companies flocked to the area emboldened by New York City's entrepreneurial ecosystem. The area has since attracted over $7.5 billion in venture capital investments. Facebook and WeWork are among the companies thriving in this forward thinking, fertile corporate environment. It's no coincidence Silicon Alley is also home to a plethora of top-tier institutions of higher education: NYU, Cooper Union and The New School to name a few.
By:
KATYA BRUEN
Licensed Associate Real Estate Broker
212.396.8248
917.497.7344
katya@gzbnyc.com